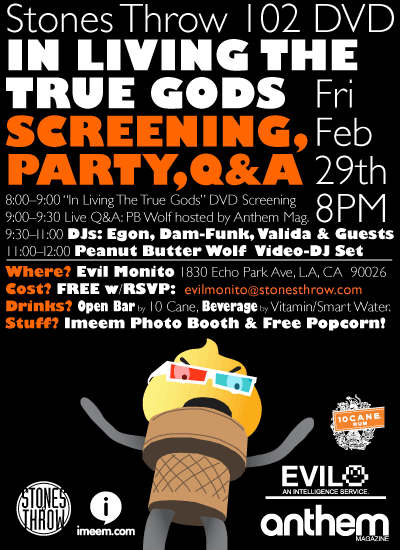 Hey guys, I'm a little late to post this, and I nearly forgot about it, but the stonesthrow 102 dvd came out this past Tueday; furthermore, there's an event this friday in celebrating its release!! They're goin to screen the dvd and have a QnA, along with some djing by Egon and more!
Lots of free stuff:
-open bar
-beverages
-pop corn
-imeem photo booth
-free entry (w/rvsp)!
-chance to win the 102 dvds
If you're a big stonesthrow fan (like I), you should come out!!!
ps. I think it's 18+!